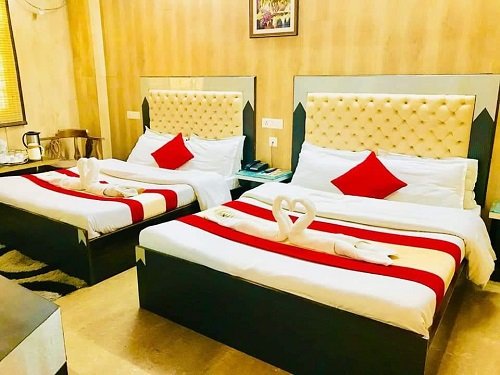 A smooth check-in/check-out process, flexible policies and friendly management .
All the luxurious features in a reasonable price only in Hotel Lajja Palace.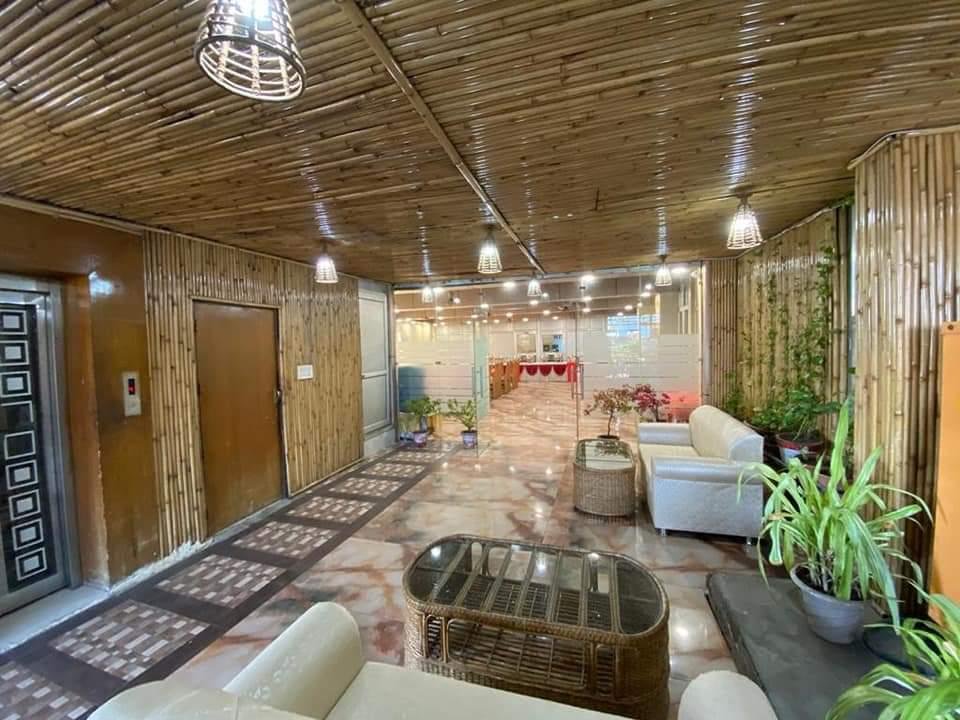 Welcome to
Hotel Lajja Palace
Relax in our Hotel & Restaurantt
Hotel Lajja Palace  , Best hotel near haridwar railway station, Situated in the heart of the city Haridwar. The cordial staff will be at your disposal round the clock and always willing to go that extra mile to offer you a memorable holiday experience.
We offer various
types of rooms
Hotel Lajja Palace, best guest house in haridwar, maintains the highest standards in all the services that it offers. With exquisitely appointed rooms and modern comforts, it sets the finest standards of hospitality and service.
Hotels commonly include bed sizes in double/full, queen, or king. Most hotels focus room types around bed sizes.
₹ 1200/night
If you need extra beds or you want a cheap stay in Haridwar a triple room is the way to go.
₹ 1500/night
The Deluxe A/C 4-bed Room is the most spacious room at Hotel Lajja Palace.
₹ 1800/night
Luxury Hotel & Best Restaurant Discover Our Locations.

24×7 Internet Facility without fail, so you don't face interruption in your connectivity or work or entertainment.

We offer A.C & Air Cooler enabled Rooms, which are cozy and comfortable. So you can have your sleep uniterupted.

We have highly efficient system and maintsinence team that ensures 24 hr Power backup. Becasue our guests holds the top priority.

Our travel desk will help you make the most of their trip, and also will take the burden of planning off your shoulders. So you can enjoy freely.